Commercial Landscaping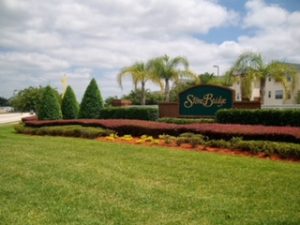 What's the first impression that people get from your property? That answer may depend a lot on what type of landscaping or hardscaping your commercial property has. If your property isn't as aesthetically appealing as you'd like, give our expert landscapers a call. We can help you out whether you'd like to beautify your entire property or just want to add a few flourishes here and there. You'd be amazed how far landscaping efforts can go in terms of generating curb appeal and raising property values. Even better, sometimes a little landscaping can go a long way when it comes to making a property stand out from the rest.
Landscaping Services
We offer a comprehensive array of landscaping services to ensure that we can meet the needs of all of our customers in southeast Texas. From shrub and tree installation to flower bed and garden design, our professionals can handle it all. We've been serving the greater Houston area since 1983. That means we know which landscaping choices will be the best for you and your property. Our climate can be especially unforgiving to certain plant species. So if you're unsure about what types of plants will be a great fit, we'll help to guide your choices. Our landscapers will tell you about those that are likely to thrive as well as about those plants which may not be well-suited for your property. We can also help out with specialized request and needs, like water-efficient landscaping options.
Hardscaping Services
Hardscaping has to do with the man-made elements of landscape architecture, such as paths, masonry, and woodwork. Many of our customers use a combination of landscaping and hardscaping to best complement their property. There are lots of choices available for things like retaining walls and paths. We're happy to work with you to find the best options that match your preferences and requirements. Above all, we want you to love the choices you made, the services you received, and how your property looks when we're done.
Free, On-Site & Accurate Quotes
If you've ever looked into landscaping or hardscaping services, you know that the costs can add up quickly. That's why it's so important that you receive a reliable quote to begin with. When you request landscape services from Lawn Service Houston, we'll schedule an appointment with you, take the time to get as much information about the project as possible, and provide you with a straightforward estimate.
Our estimate will break down the costs of the project line by line so you can see exactly how much each piece of the project will cost. In addition, our quote will also include an estimated time frame. We want to make it easy for you to see what we'll be doing, when we'll be doing it, and how much our services will cost. As previously mentioned, customer service is one of our top priorities. We strive to ensure that all of our customers are more than satisfied with our work on each and every single project we complete.