Commercial Lawn Maintenance in Houston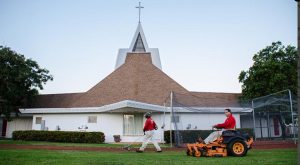 Commercial lawn maintenance in Houston can be challenging. Not only can the weather in southeast Texas be extreme but each property has its own unique needs and specialized care. But the good news is that with Lawn Service Houston at your side, you can rest assured that your property will look its best all year round thanks to our experienced staff and individualized lawn care and maintenance plans. We serve over 400 properties in the Houston area so we know what it takes to get the job done. Whether your commercial property is already in tip-top shape or it needs some help to get back to being healthy, our professionals can get you set up with all the lawn care and maintenance services you need.
Common Lawn Care Services
Our most commonly requested lawn care services are about what you'd expect from a commercial lawn care company: mowing, trimming, and edging. After we evaluate the needs of your property, we'll provide you with what we believe to be the best schedule of services. Frequently, this will vary throughout the year, with services being required more often during the summer months and less often during the winter months. Once our crew is finished with their services, they'll take the time to get rid of errant grass clippings and make sure your property looks great.
Additional Services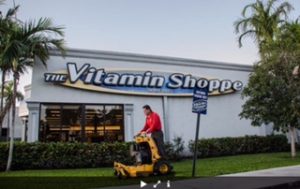 While many properties can do very well with standard lawn care services, some properties require a few extra services to bolster lawn health or improve its appearance. Foot traffic is frequently the cause of bare spots or dead grass. Depending on the severity of the damage, re-seeding or sod replacement may be necessary. Other common issues we come across include brown and yellow spots in lawns. The causes for these issues can vary greatly from dogs to drainage issues to fungus. Regardless of what's causing these spots, we'll identify and take the appropriate steps to fix them and prevent them from reoccurring.
Should you need to add sod to your property, we can help with that, too. Once we've ascertained where your sod will be installed and how much you'll need, we'll give you a thorough breakdown that details the different types of sod available and the cost for the project. Our experts will be happy to discuss the sod types with you so you can make an educated decision with regard to which grass is going to be the best for your property.
High Quality Equipment
We strive to ensure that our uniformed ground crew is always outfitted with only the best equipment available. After all, good equipment is essential to creating a beautiful landscape. All of our equipment is serviced regularly to guarantee safety and performance. We ask that our team leaders stay on top of new products and technologies so that we are always providing our customers with the best and most efficient services possible. Before we adopt any new equipment or brands, we extensively test it to make sure that it meets our exacting standards.